The updated EPSO Briefing on the Horizon Europe Work Programmes 2021-22 has been published on the Members' only website*. It contains all information for plant scientists already available in one document, It provides you as well additional researched information and final call texts published by the European Commission since 15 June 2021.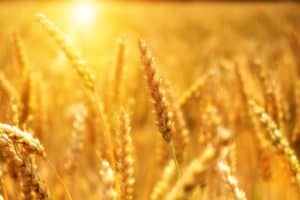 Updates concern  the evaluation of the projects and expert database (p16), country participation (p18), Pillar 1 (ERC WP2022 added, Marie Slodowska-Curie Actions, Research Infrastructures), all calls under Pillar 2, most importantly cluster 6 'Food, Bioeconomy, Natural Resources, Agriculture and Environment', and Widening participation and Strengthening the European Research Area. For ERC 2022 Calls, EPSO encourages its members to check regularly on the Funding & Tenders platform the following calls ERC-2022-CoG, AdG, PoC2 and PER as they were not yet available on this platform when the briefing was updated. Finally, in the Widening programme there are many different tools with rather small budgets. Therefore, EPSO will offer a separate briefing if members show interest in this Work Programme.
 *Access to the Members' only Website is restricted to EPSO active Members (not sleeping members, not external Personal Members) – please contact Sofia to get access.
Work Programmes covered in the briefing:
Excellent Science
MSCA – Marie Skłodowska-Curie Action 2021-2022

MSCA-SE-2021: opening on 7.10.2021, closing 9.3.2022
MSCA-SE-2022: opening on 6.10.2022, closing 8.3.2023
MSCA-NIGHT-2022: closing on 7.10.2021
MSCA-COFUND-2021: opening on 12.10.2021, closing 10.2.2022
MSCA-COFUND-2022: opening on 11.10.2022, closing 9.2.2023
MSCA-PF-2021: opened 22.6.2021, closing on 12.10.2021
MSCA-PF-2022: opening on 13.4.2021, closing on 14.9.2022
MSCA-DN-2021: opened 22.6.2021, closing on 16.11.2021
MSCA-DN-2022: opening on 3.5.2022, closing on 15.11.2022
Global Challenges & European Industrial Competitiveness – Thematic clusters
Missions
Innovative Europe
EIT – European Institute of Innovation and Technology
Widening Participation and Strengthening the European research Area
Further Work Programmes are available on the Funding & Tenders portal
 Please, note that the list of calls is under update in the dedicated table of the Member only section., on EPSO website.
 Wishing you success with your proposals
Karin Metzlaff, Alexandra Barnoux and Alan Schulman
Contact: Karin Metzlaff