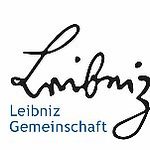 Website Leibniz-Institut für Pflanzengenetik und Kulturpflanzenforschung
Your tasks:
Retrieve protein sequences from our genebank accessions
Predict thousands of protein structures using our local installation of AlphaFold
Propose and develop comparative analysis of protein structures regarding function
Write and share clear codes
Report your work in scientific journals and oral presentations
Your qualifications and skills:
You hold a PhD in biophysics or related field.
You have good programming skills.
You have a good knowledge of protein structure and function.
You have good communication skills and will to collaborate with researchers from different disciplines.
You have problem solving skills.
We offer you:
Close interaction with academic supervisor.
A good infrastructure and welcoming work environment.
A full-time position (100 %) limited according to § 2 WissZeitVG max. until 31.12.2025 with a standard salary up to TV-L E13.
Accommodation in IPK guest house (on request)#
Please indicate the reference number 33/08/23 in your correspondence. Foreign qualifications must carry out an equivalence test in Germany, which is subject to a fee. This must be
presented in the event of a later hiring: https://www.kmk.org/zab/central-office-for-foreigneducation/statement-of-comparability-for-foreign-higher-education-qualifications.html